NEWYou can now listen to Fox News articles!
Former Democratic Rep. Tulsi Gabbard took to Twitter on Saturday to call out the Biden administration for allegedly turning law enforcement agencies into a "political hit squad" that pursues their critics but turns a blind eye to their allies.
In the tweet, Gabbard pointed out that former White House official Steve Bannon — who served under former President Donald Trump — was found guilty of contempt of Congress while the Biden administration has not pursued any charges against former Director of National Intelligence James Clapper and former Director of the Central Intelligence Agency John Brennan — who both served under former President Barack Obama. 
She accused Clapper and Brennan of lying to Congress.
STEVE BANNON FOUND GUILTY OF CONTEMPT OF CONGRESS FOR IGNORING JAN. 6 HEARING SUBPOENA
"Whatever you think of Bannon, the fact he was charged with contempt of Congress, but Clapper, Brennan & others who lied to Congress have never been charged, shows how the Biden admin / elite have shamelessly weaponized law enforcement into a political hit squad," Gabbard tweeted.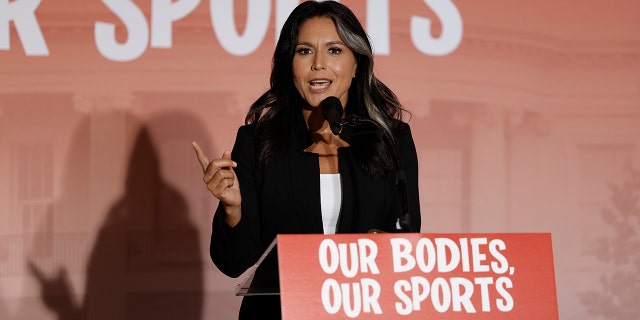 The Department of Justice charged Bannon with two counts of contempt of Congress on Friday after he ignored a subpoena from the House Select Committee to Investigate the January 6th Attack on the U.S. Capitol. 
He faces 30 days to a year in prison for each misdemeanor charge.
Gabbard's comments come nearly a month after she made an appearance on "Jesse Watters Primetime," where she suggested without going into detail that some Democrats were operating outside of the law.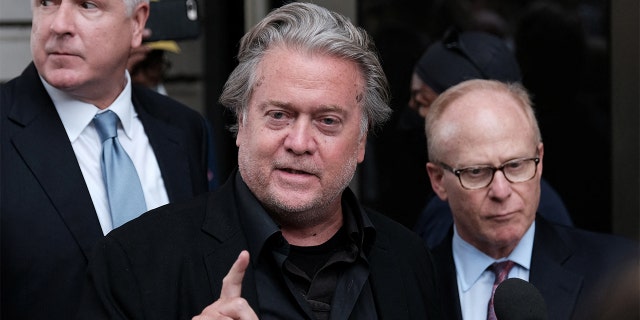 "We need to stay within the bounds of the Constitution and the rule of law. I think the thing that I frankly have heard from some Democrats is an even more dangerous thing than that fear that you're talking about, which is they feel like that they need to do whatever they need to do in order to save America," Gabbard said on June 24. "And that is a dangerous mindset to have."
FORMER REP TULSI GABBARD REVEALS SOME DEMOCRATS' 'DANGEROUS MINDSET,' COMPARES IT TO DICTATORS'
She also compared the actions of Democrats to dictators who say and do what they need to stay in power.
"You look throughout history, just about every single dictator who does whatever they feel they need to do, they feel like their cause is just, and so when we have people in positions of power — yes, in government, but in other sectors of our society as well, who feel like they need to do all they…


Read More: Tulsi Gabbard accuses Biden admin of using 'political hit squad' on critics,