This story is part of ABC News' series "Democracy in Peril," which examines the inflection point the country finds itself in after the Jan. 6 attacks and ahead of the 2022 election.
On June 24, the Supreme Court's smallest-possible majority struck down the long-standing Roe v. Wade ruling, which had for five decades guaranteed a right to access abortion. It was a rare instance of the court — whose transformative power on society stretches back to the early 19th century — restricting rights it had previously extended via the Constitution.
Roe's reversal was partly possible because of the votes of the court's three most recent justices, all of whom were appointed for life by President Donald Trump — himself elected by a minority of the population though he lost the popular vote — and confirmed by Senate Republicans representing roughly 43 percent of the country.
Chief Justice John Roberts, who has helmed the court for 17 years after being appointed by George W. Bush and has emerged as a swing voter, lamented the court's landmark opinion in Dobbs vs. Jackson Women's Health Organization as going too far, too fast, and the ruling touched off instant, passionate reactions from both sides.
The ruling also brought renewed attention to the Supreme Court's insulated role in government; its power to review and upend legislative and executive action; and the anti-majoritarian makeup of its members.
While there have been many far-reaching and consequential decisions by the high court and accusations on both sides of politicization, especially in recent decades, critics argue that the Supreme Court's current trajectory is running outside the American mainstream.
"They have burned whatever legitimacy they may still have had … They just took the last of it and set a torch to it with the Roe v. Wade opinion," Democratic Sen. Elizabeth Warren, of Massachusetts, told ABC News on "This Week" on Sunday.
But some experts interviewed by ABC News said the court is doing what it is supposed to do — operating detached from the pull of public opinion — even when that is deeply polarizing.
"I don't think most people would want judges or justices making decisions based on what's politically expedient, or politically popular. That's what the legislative branch of government is supposed to do," said Jared Carter, a professor of constitutional law and director of Cornell's First Amendment Clinic.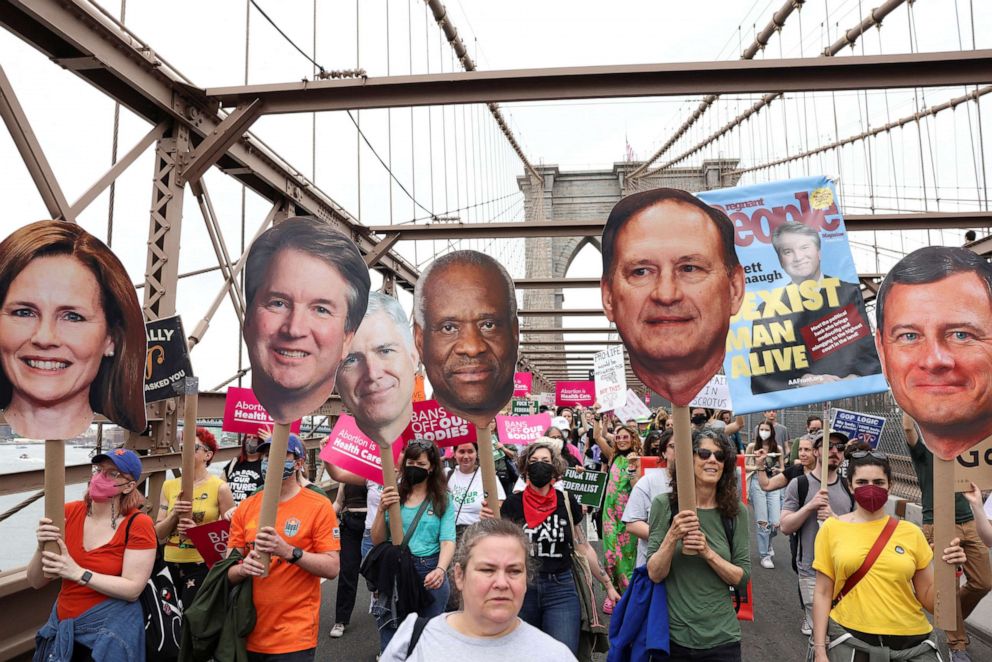 Is the court out of touch with most of the country?
Supreme Court's dramatic rightward turn may undermine its political distance: