A former internal auditor who was fired after he raised concerns about practices at Axos Bank, the Trump Organization's new lender, won his wrongful termination case against the bank last week. The federal jury hearing the case in the Southern District of California awarded Charles Matthew Erhart, the former auditor, $1 million in damages for emotional distress or harm to his reputation and $500,000 for defamatory statements about him.
The jury could not agree on punitive damages and a new trial on that element is scheduled for this summer.
Erhart began working at Axos, then known as Bank of Internet, in September 2013, documents show. He filed his suit in 2015, contending that Axos terminated him "in violation of public policy."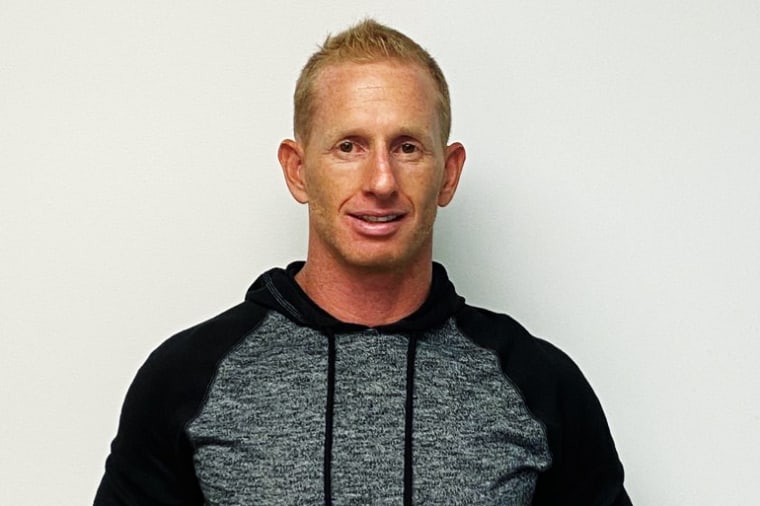 Since then, the case has inched through the courts, with the bank cranking out thousands of pages of documents Erhart had to respond to, Carol Gillam, his lead lawyer, told NBC News.
In an interview, Erhart said, "They went to every measure possible to stop us from coming forward with the truth. I've seen it through and it made me a stronger, better person."
A spokesman for Axos, who declined to be identified, said in a statement, "Although we respectfully disagree with the verdict, we take the jury's decision very seriously and continue to examine our policies and practices to see if there is room for improvement."
The bank said it planned to appeal all counts of the verdict and is "confident the verdict will be overturned."
In his suit, Erhart, now 35, alleged he was terminated after he spoke out about an array of questionable activities he said he had seen at the bank. 
The jury found that Erhart "reasonably believed" the bank's conduct included: high deposit risk concentration; giving a misleading response to a subpoena from the Securities and Exchange Commission; failing to disclose subpoenas to the Office of the Comptroller of the Currency, the bank's regulator, in response to its request; and providing risky loans to criminals or politically exposed people, those who, because of their public positions or relationships, "may present a risk higher than other customers by having access to funds that may be the proceeds of corruption or other illicit activity," according to bank regulators.
The Axos spokesman said in a statement that the bank denied all of Erhart's allegations of dubious practices. "To be clear, the jury was not required to find, and did not find, Mr. Erhart's underlying allegations to be correct," the statement said. "Independent auditors and government regulators — all with full knowledge of all such allegations — have consistently issued clean audit opinions, passed examinations and granted further regulatory approvals that require evaluation of…


Read More: Auditor fired from Axos Bank, Trump's new lender, wins lawsuit against bank