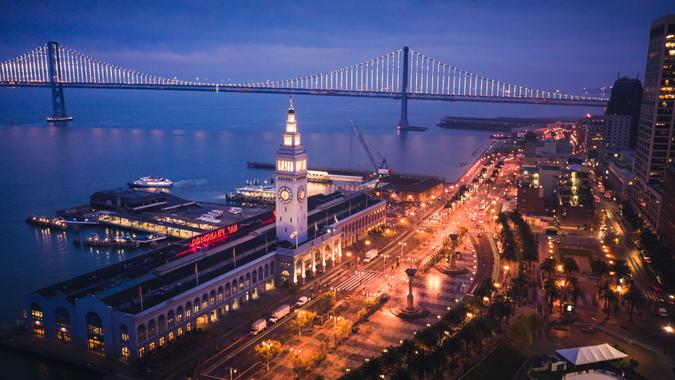 heyengel / Getty Images
According to the FDIC, there are 136 financial institutions actively operating in California, not including online-only banks and fintechs such as Chime Bank. Although online-only banks can save you on fees and keep transactions simple, banking with a financial institution with a strong regional presence has its upsides. Being able to pop in to a local branch can be vital for the times you need to deposit cash, verify your identity or speak face-to-face with a customer service representative. To help you navigate all the options, GOBankingRates evaluated the state's offerings to bring you the best banks in California 2022. 
Best Banks Near Me: How Banks in California Made the List
GOBankingRates continuously researches and evaluates how the top 100 banks in the U.S. perform using a ranking system. Ranking criteria includes fees, branches, market share, digital presence, customer service, interest rates and breadth of products. The best banks in California list consists of the top eight performers with branches in the state.
8 Best Banks in California
If you're in search of the "best banks near me" for the state of California, the following eight are GOBankingRates' picks.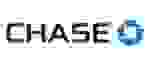 1. Chase Bank
Why it stands out:
Chase
is the largest bank in the U.S. with over $3 billion in assets and has a major presence in California. There are over 4,700 branches nationwide and in nearly 400 California cities.
Besides the number of branches, Chase stands out for the breadth of products available. Besides checking, savings and CD accounts (each with a number of account options) you'll have access to personal loans, mortgages and credit cards for a one-stop financial solution.
Pros:
Three types of checking accounts plus accounts for kids, high school and college students
Relationship rates for mortgage holders
Full-featured ATMs and mobile app make it possible to pay bills and Chase credit cards, make deposits and more
Cons:
Less-than-competitive interest rate of

0.01%

 on savings
Monthly maintenance fees as high as $25 require a higher balance or linked mortgage with autopayments to waive
What to look for:
When choosing an account, know the ins and outs of
how to avoid the monthly maintenance fees
, which can be waived for some of the accounts with a mortgage, minimum balance of $1,500 or more or direct deposits of $500 or more. Consider signing up for Chase overdraft protection, which could save you $34 per overdraft by transferring funds to cover your debits.
READ OUR FULL REVIEW
…
Read More:
What Are The 8 Best Banks in California?