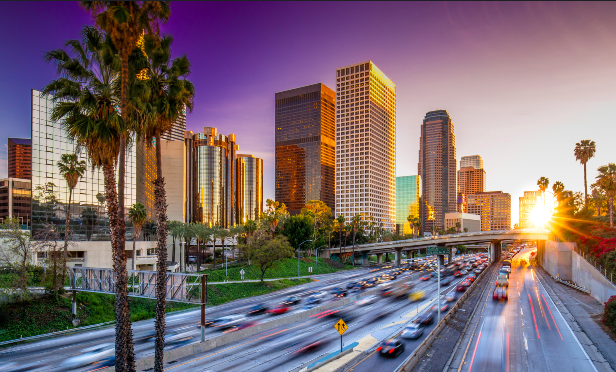 The US banking industry is in pretty good shape heading into this economic dislocation, Timothy Sloan, former CEO of Wells Fargo and special advisor to Fortress Capital, said in a webinar last week hosted by Los Angeles-based George Smith Partners. The conversation included Don Griffith, former chairman and CEO at Grandpoint Bank and Pat Jackson, president and CEO of Sabal Capital Partners.
"The combination of good management decisions in the banks themselves and the regulatory changes that were made, meaning that the banking system has two-to-three times the amount of capital and liquidity," explained Sloan in the conversation, differentiating this event from the previous recession during the financial crisis. "The system is in pretty good shape, and you can see that in the fact that we are in a difficult economic environment, and while the banks have decided to suspend share buybacks, they are continuing with dividends. That is not what we saw in the financial crisis."
Banks have taken a conservative step back from lending activity, largely because of the market uncertainty, but this is a very different retreat than occurred in 2008. Today, according to Sloan, banks are still able to serve customers and there is little concern about stability and the ability to provide capital—the chief function of the banking system. "I think it is in good shape on an absolute basis and also relative to the rest of the world," he added.
Griffith agreed that the banking system is in much better shape today. The 2008 recession was an economic problem, this event is a health crisis. "2008 was a shock to the financial system," he says. "This is an output shock, a supply-side shock." However, he also see opportunities. Griffith has made a career buying banks in distress, and he is turning his attention once again to those opportunities. H buys when things are low, and says that we are currently in a low period.
Small banks in particular are exposed to this crisis. With the significant debt run up in the stimulus package, interest rates will have to stay low. "How does a small bank make money when its only revenue is net interest income," says Griffith. "You are probably going to slow growth with damaged supply lines."
CMBS lenders, however, are well positioned but inactive. "The credit markets have been non-functioning, and that has had a huge impact on the market," Jackson says. "To get a new fixed rate loan is next to impossible right now because the lender doesn't know how to price it, and as a lender you either get paid back at par or you lose money. We are not in the equity markets. We have to be defensive."
While banking leaders believed the system to be stable, the supply chain has been disrupted by the event and legislative action. As a result,…


Read More: Banking Industry in Good Shape as We Enter Recession